Controllable. Versatile. Simple.
GPX Embolic Device is an innovative embolic agent that is designed for ease of use, versatility, and improved control during delivery.
Simple preparation (ready-to-use syringe, no special materials or catheters required)

Controllable material delivery

Radiopaque material allows for real-time visualization

Occlusion is not based on a patient's coagulation situation

Deep penetration into vessel beds

Durable occlusion
Clinical Need
Embolic devices are widely used to stop blood flow for targeted treatment of hypervascular tumors, vessel malformations, internal bleeds, and other cancer-related uses.
Some challenges that clinicians may experience with embolic devices today include:
Complicated and lengthy preparation process with special materials and delivery catheters often required
Lack of complete penetration of the vessel beds and tumor feeding vessels
Device control challenges and lack of real-time visibility during delivery which may result in less effective use and potential damage to healthy tissue
Reliance on a patient's ability to coagulate blood flow, which can be limited in many very sick patients
Technology
Innovative Embolic Technology
Aqueous-based, low viscosity polymer solution in the delivery syringe
Ready-to-use, requires less than 1 minute of tableside preparation by the clinician
Can be delivered using standard microcatheters and no special solutions required
Solidifies rapidly upon delivery through an electrostatic mechanism of action without polymerization or dimethyl sulfoxide (DMSO) precipitation associated with other liquid embolics
Polymers bind upon delivery forming a durable, gel-like solid
GPX Delivery
Deployment of GPX in a portal vein segment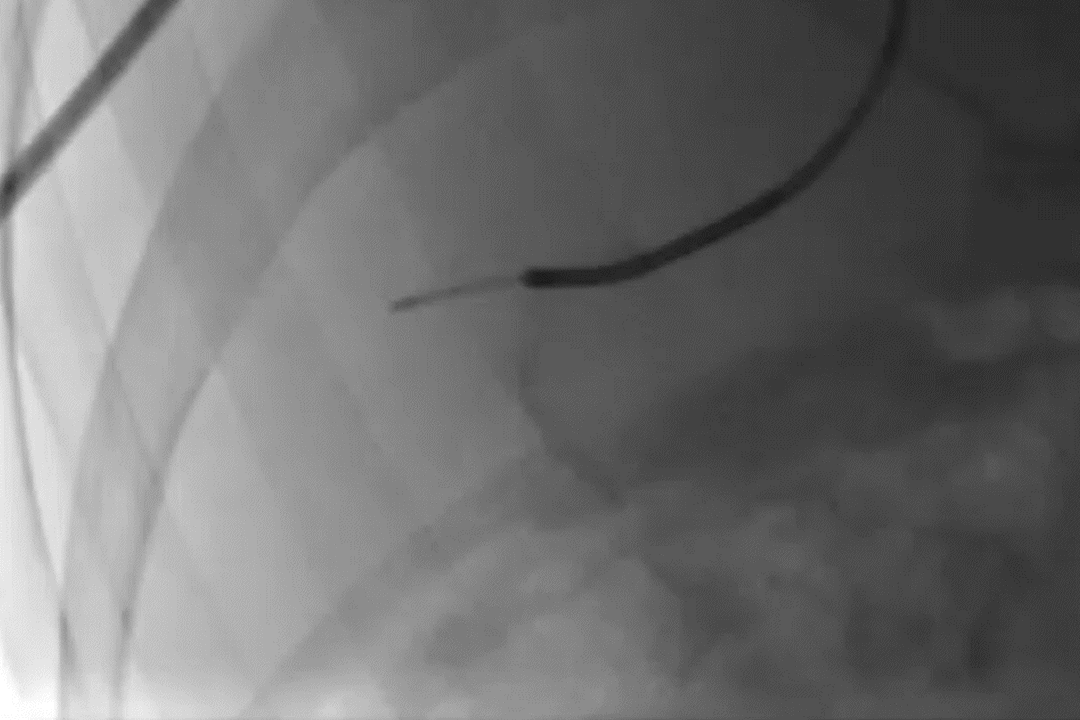 * Data on file. Fluidx Medical Technology.
† Based on in vivo study. Data on file. Fluidx Medical Technology. In vivo results are not necessarily indicative of clinical results.
‡ Early clinical case studies. Data on file. Fluidx Medical Technology.
The GPX Embolic Device is under development and does not have marketing clearance or approval in any market at this time. For investigational use (in New Zealand) only.